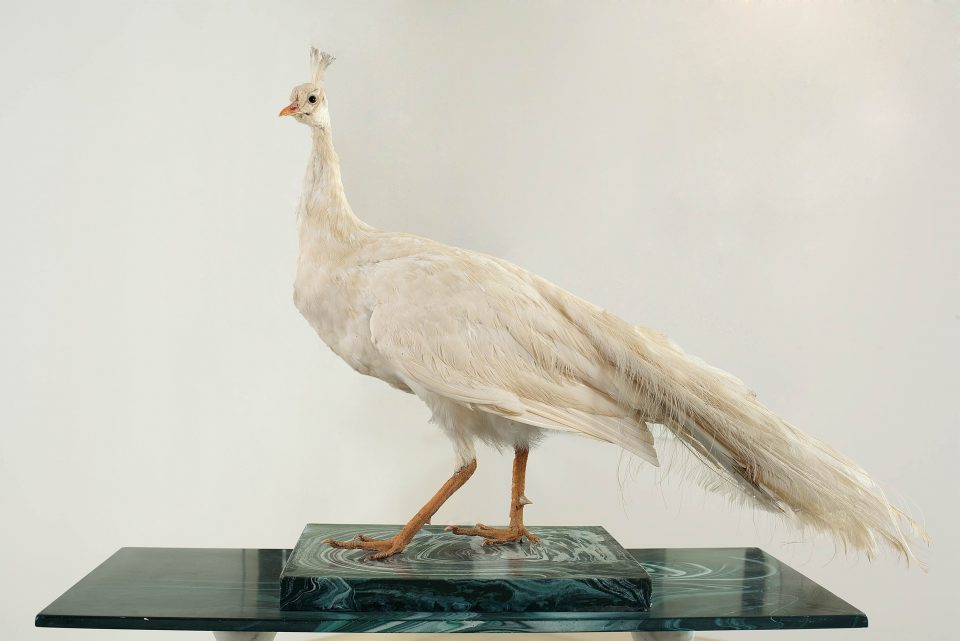 The True Artist Helps the World by Revealing Mystic Truths
Lecture by
Avi

Lubin

Wednesday September 14, 2016. 4PM
Free and open to the Public

School of Visual Arts
SVA Bio Art Lab
BFA Fine Arts Department
335 West 16th Street, 3th Floor
New York, NY – 10011

This talk will present the work of Israeli artists whose works offer an interesting and unique dialogue between art and science.

Avi Lubin is an independent curator and the head of theory studies at the Postgraduate Fine Art Program, Hamidrasha College of Art. He is the founding co-editor of Tohu Magazine, a trilingual independent online art publication (published in Hebrew, Arabic and English). Lubin is a PhD candidate at the School of Philosophy and The Cohn Institute for the History and Philosophy of Science and Ideas at the Tel Aviv University

Image: Gideon Gechtman, White Peacock, 1999, Mixed Media.